We can train the operator or the trainer!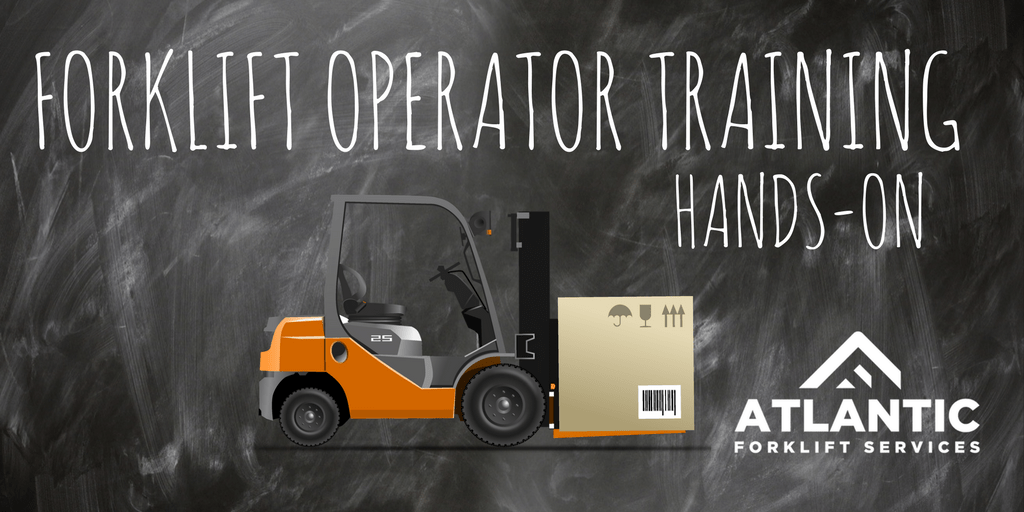 Our training sessions can be customized for any size group. If you've got a large warehouse with multiple drivers, we can train them all at once. If you're just looking to get certified yourself, give us a call at (704) 842-3242.
Since there are so many types of forklifts and applications, OSHA requires that forklift operators are trained at their facility on the forklift they will be using.
What does forklift training consist of?
It is important to note that after each online section (#1-#6) you have to take a short quiz so it is important to pay attention through the each section.
We recommend that you leave all forklift maintenance to the professionals. Our reasoning behind this is if the maintenance is done incorrectly, the forklift may become damaged and unsafe to drive. Safety is the most important aspect of material handling and maintenance must be done correctly. There is a checklist that must be completed before each shift and a copy of the checklist must be kept on file for 6 months in the event of an audit from OSHA. Operator Certification is valid for 3 years but if a driver gets into an accident while operating the forklift, they must be retrained. Our small, wallet-sized forklift certifications are ideal for every operator.
If you would like more information or want to get your team trained, call us at (704) 842-3242.