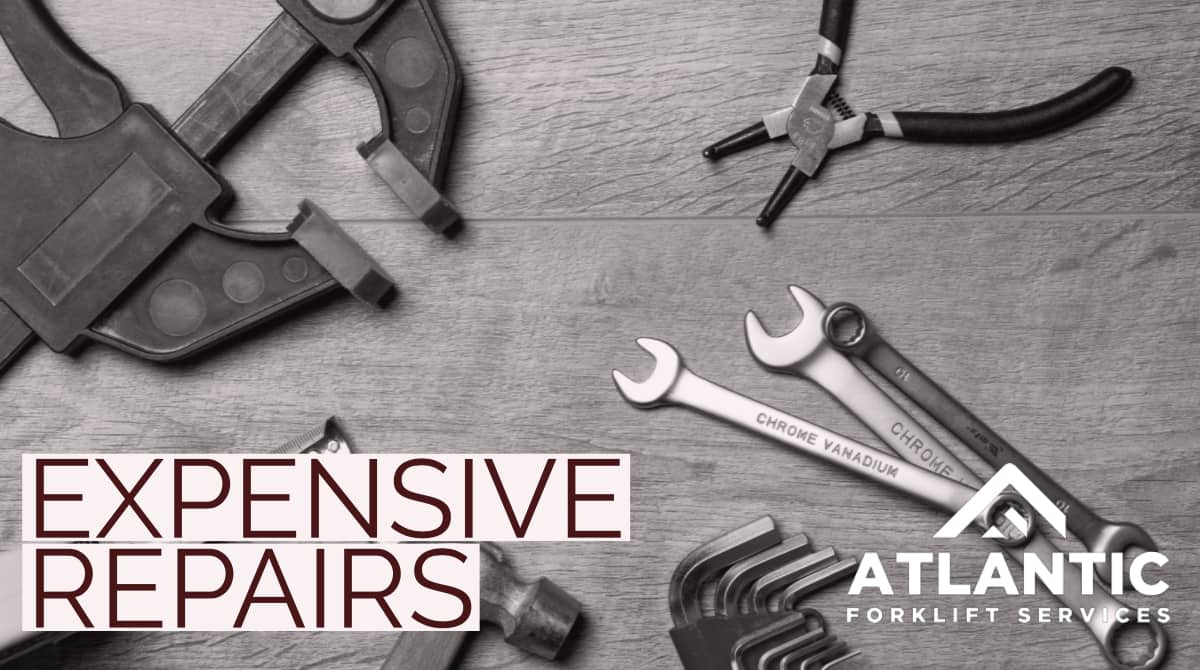 Anyone who has ever owned a car knows that now two repairs are alike.  Some are simple, other more complicated and it may be the easiest fixes that end up causing the most trouble.
Of course, following recommended routine maintenance procedures can great alleviate both problems and costs.
The same is true with forklifts.
Repairs to lifts can vary between routine and inexpensive, and complicated and costly. Maintenance and routine inspections can go a long way towards keeping fixes on the routine and inexpensive side.
Electrical issues have the potential of getting costly fast, even on a propane or gasoline-powered forklift. Battery-operated trucks, you would think, are most susceptible to electrical issues, but that's not always the case.
Lighting systems, power steering, lift mechanisms, on-board computer diagnostic systems and dashboards all have electrical components. Make sure your fuses are routinely checked and changed when necessary. Check all battery terminals for corrosion and rust. Keep an eye on your lighting system for outages and flickering- both of which can be a warning sign that trouble is ahead. Checking the electrical system regularly takes only a moment and can save you a costly repair down the line.
The radiator and cooling system in a gasoline-powered forklift should be regularly inspected and failing to do so can result in repairs adding up to thousands of dollars. Take a look at your hose lines and the radiator and search for leaks. Finding problems now can prevent leaks and overheating in the future. Finally, before the truck goes into a shift, check the radiator cap to make sure it is securely in place. Coolant leaks are hazardous and, frankly, inconvenient.
The transmission, the mechanism that makes the truck go, can also be the most expensive to repair when things go South.
Your drivetrain is likely under warranty (usually up to ten years) but if it's not, pay special attention to the drivetrain for slips or leaks.  Even a little transmission trouble can be expensive.
Our mechanics have seen it all and can help you prevent a little problem from becoming a big one.  Check with us if you have any questions, call (704) 842-3242.