Doosan Announces New Forklift Distributor to Charlotte Area
January 2013:  Doosan Industrial Vehicle America Corp. is pleased to announce the newest member of the Doosan Lift Truck Family – Atlantic Forklift Services (headquartered in Charlotte, NC) serving portions of North Carolina and South Carolina.
"Atlantic Forklift Services is proud and excited to begin operations and launch a relationship with Doosan", said Keith Driscoll, President. "We are situated to deliver all the necessary components to be
the best and most professional material handling dealership in North America."
"We also believe our partnership with Air Components & Systems, a three-time winner of Ingersoll Rand's Top Distributor Award for air compressors, is hugely advantageous to the customer base we've served for 28 years", said Driscoll. "The passion and upstanding performance that has been provided to customers of Air Components & Systems is carried over to Atlantic Forklift Services and the industrial lift trucks we sell and service."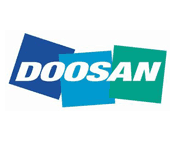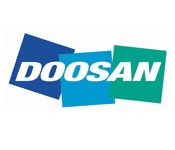 Lyndle McCurley, Strategic Account Development Manager said that "Doosan is very pleased to have Atlantic Forklift Services as our newest dealer. We see great potential with such a great partner in the Charlotte area. They will be a valuable addition to the Doosan Dealer Network".