The Low Down : Incentives
There's a lot of talk these days about climate change and what we can do as an industry to contribute to the effort to reverse its effects, but there could be something in it for you as well. Obviously, the fuel forklifts use is the easiest target when it comes to decreasing your facility's carbon footprint starting with your...
Read More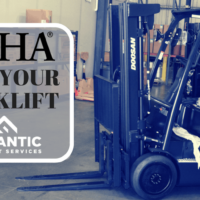 OSHA and Your Forklift: What you need to know
Your forklift is an integral part of your operation, and you just can't afford to operate it incorrectly or worse- in an unsafe manner. We're here to help you navigate the rules and regulations when it comes to OSHA and your forklift. There are a lot of rules and regulations from OSHA, all of them hopefully designed to keep you and your...
Read More