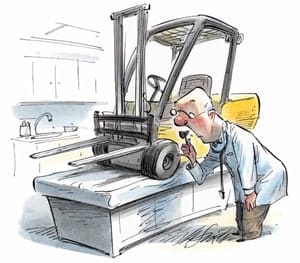 In the material handling industry, many people use the terms 'preventative' and 'routine' interchangeably when in fact they are worlds apart. Everyone needs to know the difference.
The definition of routine maintenance is simple, small-scale activities (usually requiring only minimal skills or training) associated with regular (daily, weekly, monthly, etc.) and general upkeep of a building, equipment, machine, plant, or system against normal wear and tear.
By contrast, the definition of preventative maintenance is systematic inspection, detection, correction, and prevention of incipient failures, before they become actual or major failures.